Dachser India has expanded its office in Kolkata to meet growing demand for services in the East India market. The leading global logistics services provider has had a presence for more than 30 years in West Bengal state.
The new office is located at the Salt Lake City development which is the new IT hub for the city and close to both Kolkata and Haldia ports and Netaji Subhas Chandra Bose International Airport (NSCBIA).
"I am very confident of further growth in West Bengal and we already see a consistent increase in our business over the last three years. The economy in West Bengal is reviving and we are looking forward to a stronger growth of our business," said Huned Gandhi, Managing Director Air & Sea Logistics India.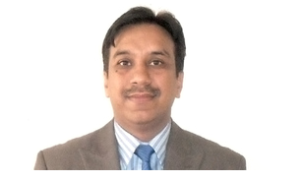 Dachser now has 25 offices across the subcontinent with one of the largest country wide logistics networks of any international company.
The Kolkata office provides air and sea import and export services, customs clearance and cross border shipments to and from Bhutan, Nepal and Bangladesh.
West Bengal is India's fourth-most populous state, with more than 91 million inhabitants. Manufacturing industries playing an important economic role are engineering products, electronics, electrical equipment, cables, steel, leather, textiles, jewelry, shipbuilding, automobiles, railway coaches, and wagons.
In Durgapur other industries have developed such as tea, sugar, chemicals and fertilizers.
Natural resources like tea and jute have also made West Bengal a major centre for these industries.