Cyient, BlueBird Aero Systems sign JV to offer UAV systems to India
Cyient and BlueBird Aero Systems sign joint venture (JV) to offer UAV systems to Indian Defence & Industry during the DefExpo India 2018, an international land, naval, and internal homeland security systems exhibition.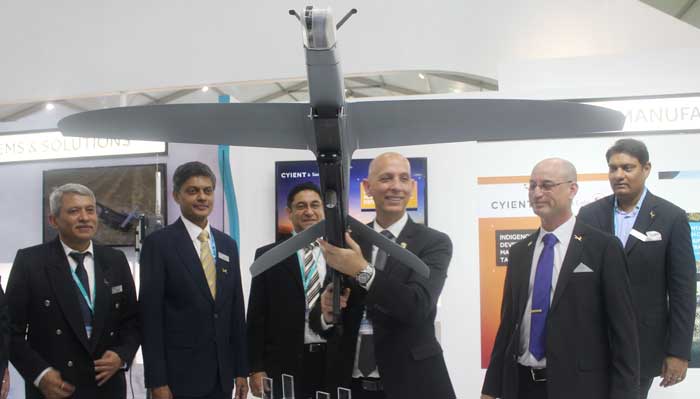 courtesy:Defence-Blog
IDR News Network reported that Cyient, a provider of engineering design, manufacturing, geospatial, networks, and operations management services to global industry leaders and Israel-based BlueBird Aero Systems, a leader in design, development, and production of micro, mini, and small tactical Unmanned Aerial Systems (UAS) today announced they have entered into a joint venture to offer field-proven UAV systems to Indian defence, paramilitary, security, and police forces.The joint venture, named Cyient Solutions & Systems Private Limited, has 51% and 49% shareholding by Cyient and BlueBird respectively.
Cyient and BlueBird signed the JV agreement today at DefExpo 2018. In attendance were stakeholders from both companies and distinguished industry representatives from India and Israel.