Container volumes at non-major Indian ports like Mundra, Pipavav, Hazira and Katupalli ports have registered a combined  CAGR of 20%  (from 1.7 MnTeUs to 4.5 MnTeUs)  for the last five years (2012-17) as against a meager CAGR of 2% (from 7.7 MnTeUs to 8.4 MnTeUs) by Major ports in this period. Thus, major ports have under-performed in comparison to non-major ports during this period. Overall container volumes at Indian ports registered a CAGR of about 7% for the last five years, says an ICRA research note.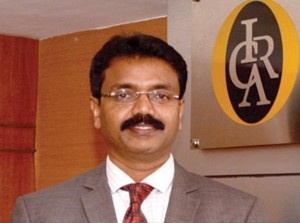 According to Mr. K. Ravichandran, Senior Vice-President and Group Head, Corporate Ratings, ICRA, "This under-performance can be attributed partly to delays in capacity additions at Major Ports, especially, on the western coast, where nearly the entire incremental volumes have been absorbed by Non-Major ports. Moreover, Non-Major port operators have been aggressively wooing the container lines with better rates and service levels. Nonetheless,  Major ports continue to account for a majority of the containers handled at about 65%, albeit on a declining trend, and offer a significant opportunity for port logistics players. Going forward, commissioning of capacity additions at the Ennore port (already commissioned in June 2017), JNPT and other ports should result in some shift back to Major ports and support volume growth for the port logistics players operating at Major ports."
Thus, ICRA believes that the higher container volumes at Major Ports will expand the market for the port logistics players and ease the competitive pressures for players operating at the Major Ports over the next 3-4 years.
As regards near term outlook for the port logistics sector, container Logistics sector is expected to display modest growth overall in the current fiscal as the international trade volumes are likely to remain subdued. The credit profile of the CFSs which are located near ports witnessing subdued growth, having high competitive intensity and where Direct Port Delivery (DPD) model is gaining traction would remain impacted unless these players differentiate themselves based on service quality or diversify their operations to other ports. The near term outlook for the Container Train Operators (CTOs) also remains subdued due to high competition from the road freight operators.
"However, notwithstanding the current slowdown in economic growth, long-term prospects for these segments remain favorable as container traffic volumes grow. Besides, port logistics industry should benefit from favorable demand environment over the long term due to ongoing projects such as dedicated freight corridor (DFC) and Delhi-Mumbai industrial Corridor (DMIC), as well as opening up of new businesses segments like 3PL and cold chains," Mr. K. Ravichandran added