The recently concluded International exhibition on Truck, Trailer, Tipper, Tyre, OEMs and allied industry expo at Coimbatore between 6-8 August 2016 saw number of participants from the automotive industry.
TruckingIndia.in, the new website was officially launched at the exhibition. The aim is to connect truck owners, manufacturers, OEM suppliers and allied service providers on a common platform,  say company officials at the launch. Ecargolog had the opportunity to interact with the officials about the website and their future plans.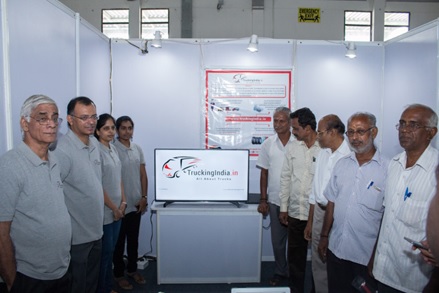 In this website,  you can get latest news, comparison on different trucks, their features, feedback and reviews which will be an immense help to the truck industry.
The new website will also assist in insurance and loans for trucks and commercial vehicles. They are also looking to enter in accessories deals. The company is upbeat on their new website and the services they offer to the industry. For more details,  please login www.truckingindia.in
We will be publishing separately, our exclusive interview with them in our post event special of this exhibition.