The commerce ministry is working on several measures, including formulating an integrated plan and setting up of a digital platform, to promote growth of the logistics sector, a top government official said today.
Commerce Secretary Rita Teaotia said that the sector holds enormous opportunities to boost economic growth of the country and these measures would also help cut transaction costs and time of traders.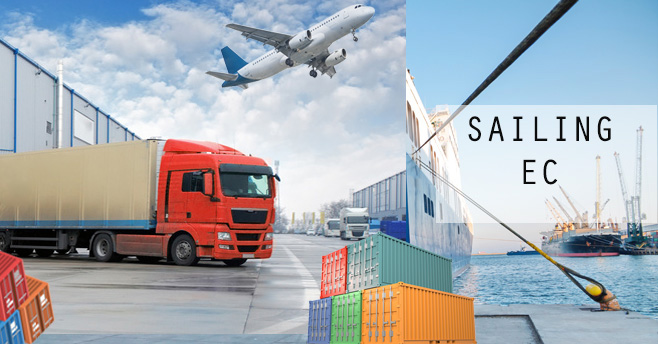 All economic activities including exports and manufacturing are linked with logistics and its efficiencies would help improve economic development, she said here at the Global Logistics Summit.
"We are working on a short and medium term integrated plan on logistics under the overall umbrella of a policy framework. We are also working on an integrated digital platform that would be a single window system where all stakeholders are able to access," Teaotia said.
She also said that the ministry is engaging with the state government to improve logistics efficiencies.
The secretary added that these initiatives are important as the cost of logistics for India is about 14 per cent of its GDP and it is far higher as compared to other countries.
She called for setting a goal to reduce this to 10 per cent of the GDP. "A 4 per cent increase has enormous capacity to move the economy," she added. The newly created logistics department, headed by Special Secretary Binoy Kumar, under the commerce ministry is working on these initiatives.
Speaking at the summit, Commerce and Industry Minister Suresh Prabhu said that the government is investing in infrastructure sector to improve logistics. "Our idea is that we must put 10 per cent of the GDP into infrastructure and that we need to do year after year," he said.
He said that the challenge is to bring different modes of transportation into one single actionable point.
Prime Ministers Economic Advisory Council Chairman Bibek Debroy said that exports play a major role in promoting economic growth of a country. He said improvement in procedures would help boost exports and imports.
India is a largely an informal, unorganised economy and this principle exists in every sector including in exports, he said adding there are several improvements that are possible including in the area of procedures, "if I have large scale organised players". Debroy also said that the council is working on a document to help the commerce ministry on logistics sector.
He said that there are several complaints about procedures and that would improve only when there is a full fledged Goods and Services Tax (GST). He added, "We have export incentives and those did not become transparent until we have a full fledged GST which supplants and subsumes all the other indirect taxes."
Efficient logistics is critical for countries like India to harness trade and facilitate greater and faster integration with both the domestic as well as world economy.
Prabhu said that keeping this in mind, 56 new airports will become functional in the next few years.
Indian logistics industry is estimated at around USD 215 billion, which is growing at over 10 per cent annually.
Source:PTI