Bahrain Customs pioneers the successful Implementation of e-Advance Manifest service in Gulf region via Kale's GALAXY system in use at Bahrain Airport Services (BAS). The system is compliant with Global messaging standards.
Kale Logistics Solutions – a Leading Global IT Provider to the Airports, Logistics & Transportation segments announced today that Bahrain Airport Services (BAS) has gone live with Electronic Advance Manifest Filing using Kale's GALAXY system. The Advance Manifest filing is in conformance with IATA's CARIMP messaging standards.
Bahrain customs needed to know the status for all the Import Shipments arriving on a given flight from Airlines. Kale's GALAXY system in use at BAS accepts the messages such as FFM, FWB, FHL from Airlines ahead of Flight arrival, verifies the syntax and version requirements before transmitting the same to Bahrain Customs. In case such information for a given flight is not received from the airline or is not as per the agreed version, Kale's GALAXY system is also able to generate relevant messages and transmit the same to Bahrain Customs System post flight finalization. All incoming messages at BAS are also forwarded to Customs system while factoring certain required validations.
The system has been operational at BAS since end of 2015 and has transmitted 100,000+ EDI messages with more than 95% success rate.
On the successful implementation of this pioneering initiative, Mr. Khalid Ali Al-Mahmood, Manager Cargo – Bahrain Airport Services said, "We worked very closely with Kale team and with the success of this new service we are proud to be associated with Bahrain Customs in enabling a EDI based Import Manifest Filing. This service is now available for all the airlines operating at Bahrain Airport. We are one of the first Airport to implement a e-CSD compliant system in Middle East and are actively promoting e-AWB in the region to make paper-free cargo movement a reality."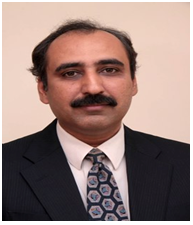 "We are offering Advance Manifest service in several countries and it is a great initiative for cargo supply chain to comply with required standards. We are looking forward to making this service available to other countries as well as part of compliance with e-Freight initiative" said Mr. Vineet Malhotra, Director – Kale Logistics Solutions
Kale is delivering its services to Bahrain Airport in partnership with K-soft Company WLL, who provides BAS with on ground support services.
GALAXY –Air Cargo Management System is a global application in use at leading Airports worldwide. It is a state-of-the-art ground handling solution designed for handling different cargo commodities such as General, Hazardous, Valuable (Precious), Courier and Mail, as per the normal handling done by Air Cargo Handlers. The system streamlines custodian functions at the airport and also the internal warehouse and cargo handling processes. It acts as a collaborative platform for stakeholders such as Airlines, GSAs, Bonded Truckers, Custom Brokers, Forwarding agents, Customs, Banks and other stakeholders.
GALAXY automates the operational processes and provides quick and comprehensive information on consignment status, cargo tracking and terminal operations to customers as well as the management. GALAXY system encompasses modules for Export, Import, Domestic, Warehouse, ULD Management, PO Mail/Courier, SLA, Invoicing and a web portal for stakeholder interaction. A comprehensive EDI module enables connectivity using CARIMP messages with Airlines and XML/EDI with local Customs. Several innovative features like Speed AWB in exports, one screen view of acceptance to manifest, auto invoicing, auto alerts and a EDI dashboard enables efficient operations at the user level.  Additionally, the system keeps pace with the changing regulatory requirements and brings in greater efficiency and visibility in the air cargo handling at the airport. It ensures an easy interface with third party applications like Weigh Bridge, ETV, Hand Held Devices, PLC, ASRS, RFID and with an ERP / Financial Management application.
Kale has the distinction of delivering India's first Air Cargo Community Platform- GMAX at Mumbai Airport (MIAL). The platform is being used by 1800+ Forwarders/Custom Brokers and has successfully processed 4 Million+ EDI Transactions for 500 destinations since its launch- witnessing the fastest ever EDI adoption. It conforms to all industry regulations with connectivity to 90+ Airlines. GMAX platform strengthens digital interface between cargo terminal operator and air cargo stakeholders including Customs and other trade facilitation bodies like Chambers of Commerce. It has helped attain 100% EDI for two leading European carriers at their Mumbai Station.