Delivers 430 Tata Xenon Ambulances from Dharward to various Military Hospitals, across India through Rail and Road transportation.
Chetak group, a pioneer in logistics and supply chain solutions in automobile transportation in India, has forayed into Multi-modal transportation model by venturing into transportation of finished auto good through Railways.
The company started its induction into the multi-modal transportation on a strong note by using Rail and Road transport to deliver 430 customised Tata Xenon ambulances from Tata's manufacturing unit in Dharward to various Military hospitals, located at widely spread defence locations including Jammu, Prayagraj, Guwahati, New Delhi and Durgapur.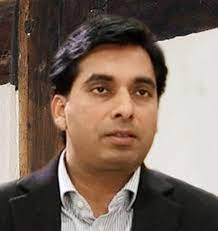 Speaking on the momentous occasion, Mukesh Haritash, Director Chetak Group said, "We are really proud to cross this significant milestone as Chetak Group debuts into rail and multi-modal transportation segment. We cannot visual a better way to enter the segment, than transporting Tata's ambulances to our India's defence forces, travelling across many states on rail and roadways. The credit for this achievement goes to our dedicated team and to the outstanding relationship that the Chetak Group enjoys, with our all our prestigious clients."
The transportation of ambulances gains significance, especially during the current situation when the country is strengthening its campaign against Covid 19. Over last 18 months, the Chetak Group has helped in transporting essential commodities across the country. The group takes pride in its fleets, drivers and all our associates, who have worked relentlessly to serve the countrymen and the nation, during challenging times.
Chetak Group is known for its 'On-time' performance and Quality Service. Equipped with over 2400 customised vehicles, Chetak enjoys the impressive clientele of industry leaders in automobiles since their inception. These include all major national and global automobile brands such as Maruti Suzuki, Tata, Hyundai, JCB, Kia, Honda, among many others.
Established in 1979, Chetak Group takes pride in its long-range strategy of providing comprehensive logistics solutions to its customers. Equipped with over 3.5 Million sqf modern warehousing facilities, across India, the group provides Total Supply Chain Solutions including Transportation Services through all modes, Warehousing & Distribution, International Freight Forwarding, Customs Clearance & Logistics Services.
The group, located in Delhi, the national capital, has 60 offices and branches spread across India at major industrial hubs, in order to provide effective solutions to its customers.