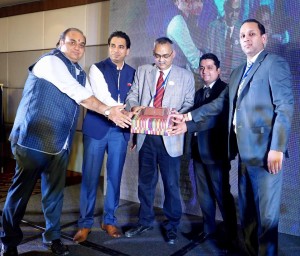 The Car Carrier Association has passed three crucial resolutions at the recently held Second Conclave in Gurgaon with the goal of making their position strong vis-a- vis OEMs as well as state authorities.
The Resolution No.1, passed unanimously after a healthy debate at the Second Conclave, insists upon all CCA members becoming CMVR compliant. It is pertinent to note that the Ministry of Road Transport , Highways, Government of India, issued the Notification (Annexure A) on 7 October 2010 specifying the vehicle dimension of car carriers which should be implemented from 1 April 2017.
This was the ticklish issue for car carriers that caused a lot of heartburn since the pre-Notification CMVR norms did not specify vehicle dimension of car carriers thus leading to high level of extortion or corruption by various state authorities as the carriers move across pan India from various automotive OEMs.
Come April 1, 2o17, CMVR-compliant car carriers (read 18.75 m length) will not be chalaned or penalized because they will become legal to ply on Indian highways. Hence the Association insistence on becoming CMVR compliant. The debate among members was over the time at their disposal to get their existing vehicles that are beyond 18.75 m resized. Their demand was for more time, but at the end of discussion, they agreed to become CMVR-complaint as early as possible.
Resolution No. 2 dealt with freight issue. The Resolution is trying to ensure there is a greater understanding of cost-based freight negotiations with OEMs so that the business becomes sustainable on long term basis. It is a fact of life that several car carriers have gone bankrupt due to undercutting through hefty discounts at individual level with various OEMs. The Association hinted that it would constitute a Committee of Experts to study the cost issue.
While the Federal or Central government has done its bit by issuing the much desired Notification on vehicle dimension, the actual implementation will happen at state level. This requires an active and full-fledged awareness campaign among various state agencies involved in transport to be conducted by the Association & Regional offices. Resolution No.3 encapsulated this issue and sought full cooperation from members to derive advantage of the new CMVR compliance and thus contribute towards fighting and reducing corruption on the highways.
CCA President Vipul Nanda, in his opening remarks, said: "We have to remain united and work together to take the CMVR message right across states so that our vehicles runs seamlessly and help us our business run efficiently.
The well-attended Second Conclave witnessed Sponsors drawn from various verticals showcasing their wares and services. The Sponsors include: Gold Sponsor: Tata Motors; Silver Sponsor: Hindustan Petroleum Corporation Limited; Bronze Sponsors: York Transport Equipment (India) Limited; Trimble Mobility Solutions India P Ltd; Seamless Autotech P Ltd.