Best-Ever Sales – BMW, MINI and BMW Motorrad. Best-Ever Growth in a Decade
Highest-ever car deliveries (BMW + MINI) of 11,981 units with 35% growth.
Leading e-mobility offensive with the most diverse range of electric vehicles in the luxury segment.
Highest-ever motorcycles deliveries of 7,282 units with 40% growth.
Highest-ever BMW 360˚ by BMW India Financial Services with attractive monthly outflow and assured buyback plan.
Creating a new milestone of success, BMW Group India has posted the highest-ever annual customer deliveries in its history. The company sold 11,981 cars (BMW and MINI) and 7,282 motorcycles in calendar year 2022. BMW India registered sales of 11,268 units and MINI India of 713 units. BMW Motorrad delivered 7,282 motorcycles.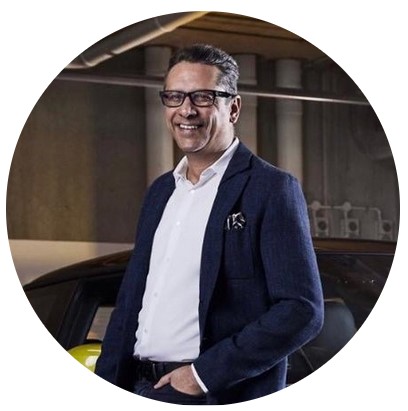 Mr. Vikram Pawah, President, BMW Group India said, "BMW Group is tremendously proud to have delivered its best-ever year in India since its inception. We have been working relentlessly on our strategy which has given this unabated and dynamic growth in the premium car and motorcycle segment. This achievement is a direct result of an unwavering focus on bringing the most exclusive products, offering the best services and our deep engagement towards meeting customer expectations. Now, our next goal is to meet the high demand for our products throughout the country and to change the game in the premium automotive segment."

BMW achieved 37% growth as compared to the same period last year by delivering 11,268 units. The Sports Activity Vehicle (SAV) range including cars like BMW X1, BMW X3, BMW X5 and BMW X7 grew at an exponential rate of over 60%. At the same time, the luxury sedans such as the BMW 3 Series, BMW 5 Series and BMW 6 Series continued their strong run. Due to high demand, most BMW models now have a waiting period of up to six months.
MINI continued its dominance in the niche compact premium segment by posting growth of 11% with 713 units. The locally produced MINI Countryman had a share of 41% in sales while the MINI Hatch contributed 38% and MINI Convertible 21%.
BMW Motorrad India saw remarkable growth of 40% with 7,282 units. The BMW G 310 R, BMW G 310 RR and BMW G 310 GS commanded a share of 90% in motorcycle sales. Other popular models were BMW S 1000 RR, BMW R 1250 GS / GSA and BMW C 400 GT scooter.
BMW Group India entered a strong electric offensive with a full electric range – the BMW iX electric SAV, the BMW i4 electric sedan and the MINI 3-Door Cooper SE electric hatch. All three models were sold out on launch. BMW Group offers the best charging infrastructure in the premium segment at BMW Group Dealer Network in 32 cities across India.
BMW India Financial Services played an instrumental role by providing customised and flexible financial solutions which are significantly valuable to premium clientele of BMW, MINI and BMW Motorrad.