Surprise guests at home? Don't worry. Big Basket will deliver products at your doorstep in just 60 minutes. The new 'Express Delivery' service from Big Basket will allow users to select a range of products and get them delivered to the customer's doorstep within 60 minutes. This service is presently available in 8 cities across the country.
Vipul Parekh, Co-founder of bigbasket.com said, "The biggest feedback we had from our customers was for faster deliveries to help them with top-ups and emergency purchases.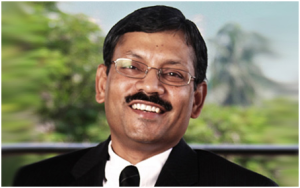 With Express added to the business, we now cater to both the monthly bulk requirements of a household, as well as their top-up purchases. The Express service has received a great response at Big Basket, doubling business month-on-month." The Express delivery service helps people in their weekly top-ups like fruits and vegetables, milk, etc., with the option to choose from a wide range of products at ease, without worrying about having to stock up. One can place order for their daily essentials both from the BB app and also through the website. The BB app is available on Google Play Store and Apple App Store.
Big Basket, based out of Bangalore, is operating in over 18 cities across India. Big Basket offers users to choose Express Delivery for daily essential products. At present, this service is available in Delhi-NCR, Ahmedabad, Kolkata, Mumbai, Pune, Bangalore, Chennai and Hyderabad.
Big Basket offers over 18,000 products, ranging from FMCG, fruits to vegetables, meat, etc.