The Ministry of Road Transport & Highways had amended the Motor Vehicles Act, 1988 by inserting the Motor Vehicles (Amendment) Act, 2015 dated 19.03.2015 and had notified GSR 709(E) dated 08.10.2014, S.O. 2590(E) dated 08.10.2014, GSR 27(E) dated 13.01.2015 and S.O. 2812(E) dated 30.08.2016 for amending the Central Motor Vehicles Rules, 1989 (CMVRs) to include specifications regarding manufacture, operation, registration, permit exemption and issue of driving license to e-rickshaw drivers under the ambit of CMVRs. Further, for the promotion of electric mobility in the country, the Government has launched Phase-I of the FAME India Scheme [ Faster Adoption of Electric (& Hybrid) Vehicles in India]  with effect from 1st April 2015, which was initially for a period of 2 years and has subsequently been extended till 31st March 2019. All electric & hybrid vehicles, including public transport, registered under the scheme are being incentivized under the Demand Creation focus area of this scheme. The Phase-1 of FAME Scheme is, at present, available up to 31stMarch 2019 and is available for all registered electric vehicles with lithium ion batteries.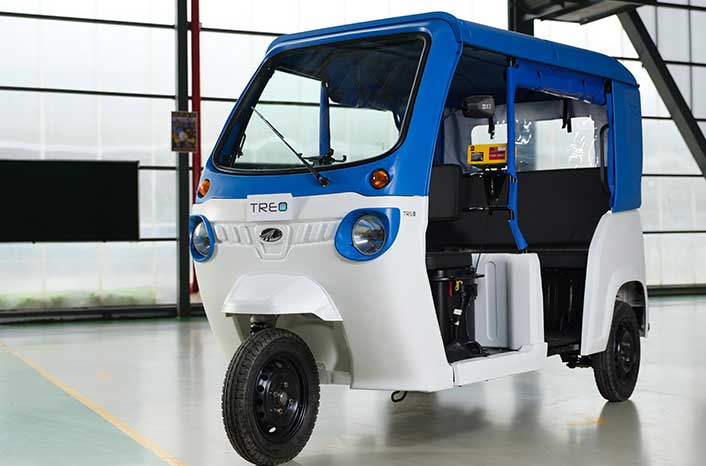 To promote alternative clean fuels and e-vehicles the Government has taken proactive steps to promote environment friendly vehicles which are innovative, ushering in proactive use of natural resources keeping in view the increasing pollution, oil consumption and expenditure in the country. The Government has issued various notifications specifying mass emission standards for Compressed Natural Gas, Biodiesel(B-100), flex-fuel (E 85) or (E100) and ethanol (ED 95), LNG and flex-fuel Methanol M15 or M100, Methanol MD 95 and duel fuel vehicles. The Government has also mandated mass emission standard for BS-VI throughout the country with effect from 1st April 2020.The Government has notified that the registration mark for Battery Operated Vehicles to be on a Green background. The Government, vide S.O. 5333(E) dated 18th October, 2018 has also granted exemption to the Battery Operated Transport Vehicles and Transport Vehicles running on Ethanol and Methanol fuels from the requirements of permit.
Shri Mansukh L Mandaviya, MoS, Road Transport & Highways gave this information in reply to a question in Lok Sabha today.