Southern India plant to assemble batteries by fiscal year end
Plant may benefit from India government's incentives for EVs
Amara Raja Batteries Ltd., India's second-biggest traditional battery maker by value, will build a lithium-ion assembly plant as it seeks to grab a slice of the market for electric vehicle power packs that is set to grow to $300 billion by 2030.
The battery maker is in the process of building a 100 megawatt-hour assembly plant in the southern state of Andhra Pradesh and the company is working closely with the Indian Institute of Technology in Chennai, Chief Executive Officer S. Vijayanand said in an interview in New Delhi.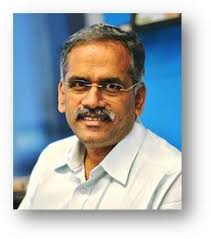 "There's incubation work going on because we are at a beginning stage both from the market-demand and product-development perspective," Vijayanand said. "We are very focused on building solutions for the early stage of electrification of vehicles and work with the OEM programs at the same time."
In India, where about 3 million fossil fuel-powered passenger vehicles sell annually, automakers including Mahindra & Mahindra Ltd., Tata Motors Ltd. and Ashok Leyland Ltd. are making EVs. Overseas companies such as Hyundai Motor Co. and Suzuki Motor Corp. are considering entering the new segment as the government plans to have green vehicles comprise about a third of its fleet by 2030. However, the shift will be gradual as India needs to push for EVs in a consistent manner over a long period of time and ensure that automobile jobs stay unaffected, according to government think-tank NITI Aayog.
E-Rickshaw Growth
The country's EV policy should be geared toward two-wheelers, three-wheelers and public transportation as it has a relatively low rate of car ownership, planning body NITI Aayog said in June. The government also needs to support the creation of charging infrastructure.
Amara Raja expects the market for supplying batteries to e-rickshaws, small privately-owned three-wheeler taxis, to grow at a compounded rate of about 20 percent over the next five years. The new lithium ion pack assembly is expected to generate business by the end of this financial year, ending March 2019, he said.
"Currently there's no lithium-ion battery cell production plant in India. Amara Raja will still have to import cells from manufacturers like LG Chem and Panasonic to assemble the packs," said Ali Izadi-Najafabadi, head of intelligent mobility at Bloomberg NEF. "its target annual assembly volume is small. This suggests Amara Raja is primarily interested in winning demand from the second phase of the FAME scheme which is expected to subsidize a limited number of electric buses and three-wheelers."
Prime Minister Narendra Modi will this week announce the second phase of the country's Faster Adoption and Manufacturing of (Hybrid &) Electric Vehicles (FAME) program, the Press Trust of India reported Wednesday. The 55 billion-rupee ($765 million) program seeks to give incentives for adoption of EVs.
By 2040, more than half of all new car sales in the world and a third of the planet's automobile fleet — equal to 559 million vehicles — will be electric, according to a global outlook published in May by Bloomberg New Energy Finance. BNEF expects EVs to comprise about 7 percent of vehicle sales in India by 2030 and 27 percent in 2040.
Courtesy: Bloomberg