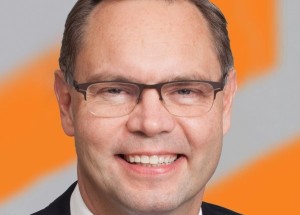 APM Terminals' chief executive Kim Fejfer is to step down from his position on November 1 to make room for Morten Engelstoft, currently chief executive of APM Shipping Services and of Maersk Tankers, in the APMT hot seat.
The move coincides with a major re-shuffle at parent group AP Møller-Mærsk which will see the company split into two distinct divisions: a Transport & Logistics division and an Energy division. APM Terminals will fall into the Transport & Logistics division along with Maersk Line, Damco, Svitzer and Maersk Container Industry.
Søren Skou, group chief executive, will take up the position of chief executive of the new Transport & Logistics division.
Explaining the split, chairman of the board, Michael Pram Rasmussen said: "The industries in which we are operating are very different, and both face very different underlying fundamentals and competitive environments. Separating our transport, logistics businesses and our oil, oil related businesses into two independent divisions, will enable both to focus on their respective markets."
Discussing Mr. Morten's APMT appointment, Mr. Skou said: "Succeeding Kim Fejfer, who during the last 12 years has developed APM Terminals into one of the world's largest and most successful port operators with outstanding results, is a tall order."
Mr. Rasmussen added: "Kim has expressed a desire to take on a new challenge when timing was right. On behalf of the AP Møller-Mærsk Board and the company's employees, I want to thank Kim for his leadership, co-operation and commitment over the years. We wish Kim every success in his new role," said.
Mr. Fejfer will take up a new role related to AP Møller Holding A/S.  courtesy:Port Strategy