Pipavav, India – APM Terminals Pipavav recently hosted a trade meet for its customers and service providers in New Delhi. The event was attended by key stakeholders in the industry including senior management personnel of Cargo owners, Shipping Lines, Container Train Operators, Dry Ports and Freight Forwarders.
The main objective of the event was to showcase Pipavav Port's capabilities of cargo handling and to bring together its customers and partners on the same platform to promote business networking and provide an opportunity for an interactive session amongst each other.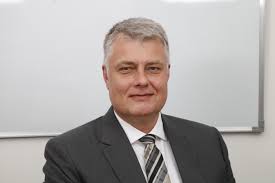 Mr. Keld Pedersen, Managing Director, APM Terminals Pipavav, shared his experience of working with APM Terminals globally and briefly explained about the recent developments at the Port. Mr. Pedersen reiterated about APM Terminals Pipavav adding FI3 (Maersk Line) and CI6 (Cosco and Wan Hai) services. APM Terminals Pipavav now has a direct connectivity to US West coast on the PS3 service (ONE). They recently have received AEO LO certificate by which their Exim customers can opt for AEO T3 certification and avail many benefits including preferential treatment by Customs, zero container scanning (except on specific intelligence), etc.
He further added – "The trade meets are an effort to come together and discuss the business needs and offer suitable solutions on a common platform. It gives us an opportunity to interact with our partners and share views on important issues. I would like to extend my gratitude to all the service providers for their continued support".
APM Terminals Pipavav is well connected to key ICD locations like Kanpur for imports, Modi nagar for domestic loads, ACTL Faridabad, CWCN Panipat, Piyala for exports. The Port is now servicing 7 dedicated block container trains per week (from earlier 3 trains / week).
During the event the company announced that they are rolling out new initiatives like Newsletter and Shipping Line focussed Performance reports.  For the refer season, the company highlighted that the Port will shortly commission a temperature controlled enclosure for customs examination and will also introduce a dedicated express gate in facility to refer cargo arriving by road.