Service adds to 'ease of doing' business practices with over 2,000 containers benefiting, delivering cost savings and reducing congestion
In line with its commitment to consistently offer 'ease of doing business' practices to accommodate India's expanding global trade, APM Terminals Mumbai, India's busiest container terminal, is the first to offer continuous 'gate-in' service to exporters. After an initial successful pilot testing program, the service was fully implemented in March 2016, and has since benefited 2,100 export container shipments, speeding container handling by up to 24 hours, and producing savings of over INR 2000 (USD $30) per container. The program has also reduced congestion significantly, as trucks no longer have to wait to drop off containers at the terminal.
As per the earlier process, gate-in services for the next shipping cycle were opened only after 24-36 hours; the time between the cargo cut-off until vessel departure. The export gate activity for the next shipping cycle was resumed only after the sailing of the prior vessel. Through the continuous gate-in facility offered by APM Terminals, Mumbai exporters and their transporters have the advantage of delivering containers at the terminal for the next shipping cycle, even with an existing vessel docked.
"Considering 80% of the container cargo is still delivered by road, and of that, 70% comes from interior points, delays in meeting gate-in deadlines occur regularly; and as a result, trucks would either be parked outside for hours or would drop-off cargo at the buffer yard, both resulting in additional indirect costs for trade," observed APM Terminals Mumbai COO, Ravi Gaitonde.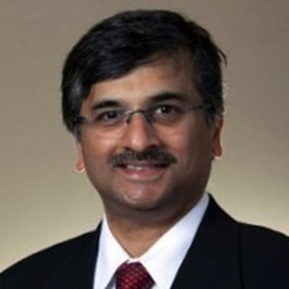 Apart from the continuous Gate-in program, APM Terminals Mumbai offers a number of trade-friendly initiatives for ease of doing business. Direct Port Delivery service within six hours of vessel discharge is available for import customers, the fastest in the country. APM Terminals Mumbai also offer Paperless Transactions for both exports and imports through E-Form 13, and online Customs endorsements. Other initiatives include container tracking through RFID, digitalized container survey process, dedicated parking for factory stuffed units, inter terminal transfers and improved gate turn procedures.
"We believe these new services offer significant advantages to our customers, and are further pioneering initiatives provided by APM Terminals in support of the Government' s vision of improving ease of doing business for trade" said Mr. Gaitonde.
APM Terminals Mumbai was India's busiest container terminal in 2015, handing 1.9 million TEUs, representing 43% of Mumbai's container port traffic.