ALLCARGO TO GET INTO LAST-MILE DELIVERY; EYES RS 1500CR INCOME
With the GST boost, the Allcargo Logistics is planning an aggressive domestic play by entering the last-mile delivery space and has set a target of trebling its domestic revenue at Rs 1,500 crore from the segment by 2020.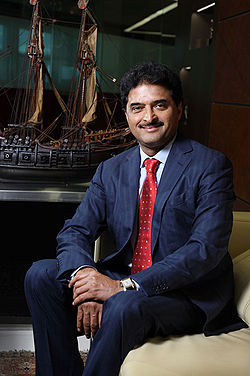 The company, a global leader in the LCL (less than container load) and FCL (full container load) segment through its European arm ECU Worldwide, will also invest around Rs 1,000 crore to double its exim warehousing/ CFS stations and logistics park capacity to 10 million sqft by 2020.
How is the government giving a thrust to the shipping & logistics sector?
The Union Budget of 2017-18 has laid a 25 per cent increase in allocations for infrastructure over last year. There has also been a renewed focus on transportation, development of port infrastructure and its automation. Rather than lead to reduction in delays, improve cost- heightened pace of road construction would lead to connectivity to major production and consumption centers, thereby aiding business and the sector. The dedicated rail freight corridor and implementation of GST will help improved customer experience. project are set to play a shipping. For the project to realise its full potential, there is a need for development of industries in and around ports which will ensure there is cargo movement both ways. The the government and other infrastructure-led are a positive reinforcement in this direction.
Allcargo Logistics Founder Chairman Shashi Kiran Shetty said: "We've already set a USD 2 billion revenue target for 2020. With the enabling environment after the goods and services tax (GST) rollout, I am sure this is easily achievable"