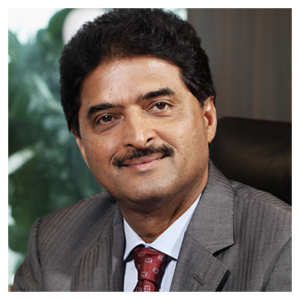 Recognized for its excellent risk management practices in supply chain services at the 3rd India Risk Management Awards 2017
Allcargo Logistics Ltd, India's leading integrated logistics provider received an award for 'Best Risk Management Practice' in the category of Supply Chain (Logistics) at the 3rd India Risk Management Awards 2017 held at Taj Lands End, Mumbai.
Attended by several industry professionals, 14 winners were announced at the ceremony. Representing Allcargo Logistics, Mr.Suryanarayanan, Director Finance and Mr. Mukundan – Chief Assurance & Risk Executive received the award in presence of Mr. Nassim Nicholas Taleb, who is an expert risk analyst, trader, philosopher and the author of 'The Black Swan'. Allcargo Logistics emerged as a winner for its ability to efficiently determine risks and manage it at an acceptable level while handling cargo of its customers and adding value to them.
Bagging the award for best practices in supply chain risk management marks an important milestone in the journey of Allcargo Logistics' Risk Management Practice.
Commenting on the occasion Mr. Shashi Kiran Shetty, Founder and Chairman, Allcargo Logistics Ltd said: "This is proud moment for us at Allcargo Logistics. Good risk management is about identifying and managing risk across an organization and has become increasingly important for the success and longevity of any business. I would like to congratulate our team for their efforts".
The India Risk Management Awards recognizes organisations that have significantly added to the understanding and practice of Risk Management and have created best-in-class risk management practices and capabilities across business categories.