Alicon Castalloy Limited wins large, multi-year order from Jaguar Land Rover for eMobility Platform Highest ever order win in the Company's history
Alicon Castalloy Ltd (Alicon), one of the leading integrated manufacturers of aluminum castings in India, has announced that it has been selected by Jaguar Land Rover in the United Kingdom to supply the eAxle Housing, a critical product for their eMobility platform. This component is an integrated eMotor and Transmission Housing.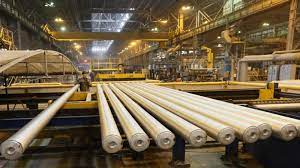 The order win is a large, multi-million dollar order for deliveries over 5 years and is the highest ever order win from a single customer for a single product in the Company's history. The product will be manufactured at Alicon's facility at Pune, India.
This nomination showcases Alicon's strong brand image in the industry, its expertise in manufacturing critical and complex components as well as its competitiveness on the global stage. This order win adds to the momentum in the eMobility business, recently rebranded as Carbon Neutral, and validates its increasing global footprint.