Known much for its expertise in the movement of household goods, Agarwal Packers and Movers Ltd. is betting big on its trucking cube solution. Introduced last year, the solution implies containerized (in all sizes from 4 feet to 20 feet) movement of all kind of goods and ensuring the safety and security while in transit or at storage level. The company, which notched around Rs 450 crore turnovers in the last fiscal and is inching close to its 30th anniversary, firmly believes that the solution can bring a world of difference to supply chain modalities in the country.
Ramesh Agarwal, Chairman – APML, shares the details on the occasion of the 29th Foundation Day of the Company, "At Agarwal Packers and Movers Ltd., we have always been looking for new ideas which can provide benefits to the companies or customers, especially those who are looking for innovative offerings. Somehow, most of the service providers in our industry have been driven by the feeling that anything can be pushed to the consumer. But last year, the controversy over Maggi noodles has made it clear that customers are now more aware than ever before. We tried to analyse the problem; if something was good for a long time, how could it become bad suddenly?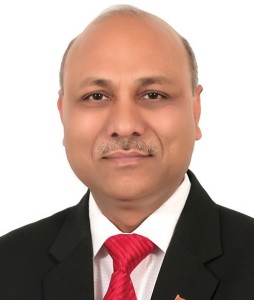 Taking more about this, Mr Agarwal said, "After GST is implemented, this product will have great value as far as storage and warehousing is concerned. To avoid GST, earlier companies used to have several smaller warehouses at the state level. But in a uniform tax regime that will be not required. With this solution, we can offer the big companies the Virtual Warehousing Solution (VWS). They can just continue with their regional distribution centers (RDCs)/Fulfilment centers (FC) to deal with their clients while their goods can remain parked with us in cubes in our stock yards. At the regional level, the clients just have to let us know where it has to be delivered and we will take care of this last mile bit.
"APML presently has 34 hubs and we are targeting to take it up to 50 as our cube volume climbs to over 10,000. All the hubs (RDCs/FC) have been categorically and strategically located giving an impetus to Truck transport throughout India. Mother-hubs have been made at Dudhu, Malkapur, Malegoan, Hosur and Asansol and child-hubs have been created at Palwal, Ambala, New Mumbai, Kolkatta and many more."
"Consumers will be surprised to know that the logistics cost for our customers will actually come down by 8% even as they are catered to a superior and more efficient service. It can also be used for the movement of household goods where we are a market leader in the country. All goods of consumers who are shifting to another location will be packed in a cube and only they will lock it, as I said earlier. It gives a sense of satisfaction to the client. In case of any delay in taking the position of house at destination, we can also provide storage in our yards. We have begun this service without charging any additional cost from the individual consumer."
"As indicated earlier, in the next two to two and a half years, APML will be pumping in over Rs 100 crore in this solution. Most of the investments will be routed to in having a much larger inventory of cubes, more stockyards throughout the country and having a trained manpower to support this solution," concluded Mr. Agarwal.