Ropes in seasoned professionals to head key functions 
Afcom Holdings Private Limited, a professionally managed International cargo airline headquartered in Chennai, today announced 4 (four) key senior level appointments.
Mr. Kochat Narendran has been appointed as the Chief Commercial Officer (CCO). He comes with vast experience in the cargo (predominantly air cargo) sector having served in senior decision-making roles at Hindustan Cargo, DTDC Nikkos, Continental Carriers and DHL Worldwide. Kochat has been recognized & awarded internationally twice for Business Results and HR Strategies during tenure as Managing Director for Thomas Cook (India) Cargo Division (Hindustan Cargo Ltd) and once at Yusen logistics India pvt ltd. Comes in with extremely valuable exposure in Direct Sales, and as Profit Center Head of organizations like DHL, TNT India and Yusen Logistics India and Continental carriers.
Mr. Anish David has been brought in as the Chief Sales Officer. Comes with vast experience from the Courier Industry to the Logistic Industry with 30 years of service in sales. He was earlier the Country Head for S-Net Cargo and the National Head at Unitex Logistics. Earlier to that he was the "Branch Manager" for "Aramex International Courier" A Jordan-based company having a strong base in the Middle East / Saudi/ Africa for their International Courier services.
Mr. S. N. Ashok has joined as General Manager – Cargo Operations. Prior to this, he served as Cargo Operations Manager at Emirates, before which he served in key operations roles at Cargolux Airlines and Korean Air. He has had exposure to commercials in his earlier organizations.
Mr. P. K. Raghunathan comes in as the Chief Operating Officer (COO). He comes with a multi-disciplinary experience with organizations like Flyington Freighters Pvt Ltd, Royal Sundaram Alliance Insurance, Max New York life Insurance and HSBC. Raghunathan is also a professional Trainer & Coach for Senior Executives of Multi-National organizations.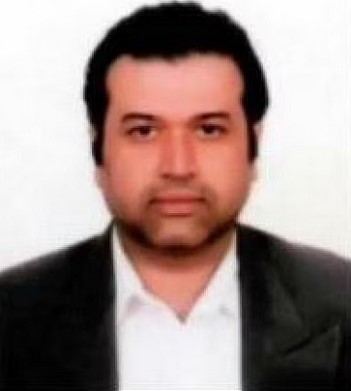 Welcoming the new members on board, Capt. Deepak Parasuraman, Chairman, Afcom Holdings Private Limited said, "Afcom is today one of India's very few innovation-driven air cargo companies which keep customers at its core. We are constantly innovating to find better ways to deliver value to our customers. Modernization has proved to be a big game changer for the air cargo industry, with the potential to transform the entire ecosystem and enhance customer experience. This strengthening of our leadership team is to optimally leverage the experience and expertise in order to build a robust air cargo solutions function that will drive our business strategy. The focus will be to constantly value-add to what we are already offering. Together we will continue to strive for a culture of innovation to make the customer experience delightful and provide solutions that are beyond moving the cargo to our clients. I am sure that Afcom will transform air cargo through its ingenious cargo solutions with these new appointments in place"