Adidas Group India on Friday said it has consolidated its distribution centers in the country to a single facility near Delhi, to be managed by logistics company DHL Supply Chain. Earlier, the company was managing five distribution centers in India.
The Indian unit of Germany's Adidas AG sells Adidas and Reebok sports shoes and clothes in India through local distributors.
The 260,000 sq. ft facility will reduce operational costs for Adidas in India, the company said in a statement. The facility is further scalable and geared to meet the growth projections of Adidas and Reebok brands in India, it added.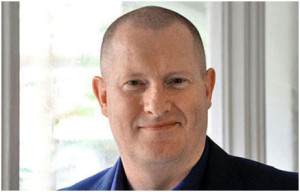 "Moving to one distribution center (DC) in India is an integral part of our business plans for both Adidas and Reebok. This DC, the largest of any sports retailer in India, is part of our 'Creating the New' approach that will enable us to win more consumers, drive business growth and be better equipped to drive efficiencies across the entire value chain," said Dave Thomas, managing director, Adidas Group India.
Adidas, which was among the first foreign sports brands to enter India in 1995, operates 760 stores through franchisees. Of this, nearly 500 outlets sell only Adidas. "We would like to take this number up to 1,000 stores by 2020," Thomas told Mint in November 2015.
In 2013-14, the company shut down the majority of its Reebok stores following an alleged Rs.870 crore fraud by Reebok India's former managing director Subhinder Singh Prem and chief operating officer Vishnu Bhagat.
The German sportswear retailer also plans to open its first company-owned outlet in India in the second half of 2016. In November, it received government approval to open 100% foreign-owned stores in India.
India permitted 100% foreign direct investment in single-brand retail with riders in September 2012, including a mandatory 30% local sourcing requirement.
According to its filings with the Registrar of Companies (RoC), Adidas Group India reported revenue of Rs.805.13 crore in the year ended March 2014, as compared with Rs.737.55 crore in the previous fiscal year. According to a report titled Sportswear Market in India 2015 by retail consulting firm IMAGES F&R Research, the active sportswear market in India, including sports footwear, apparel and accessories, is estimated at Rs.6,000 crore, growing at 13% year-on-year.
courtesy:the mint