In their continual efforts to drive efficiency, visibility and cost saving for the customer, Adani Logistics Limited (ALL) has embarked on a mission to automate its operations. Hence, ALL has selected Kale Logistics as its preferred partner to develop a terminal operating system (TOS). This would encompass ALL's entire range of operations including, CFS & ICD, Container Train Operations, Coil & Auto Logistics and other allied processes.
Adani Logistics Limited (ALL) chose Kale Logistics Solutions- A leading global IT Solution provider to the Logistics, Airports & transportation segments, as its preferred IT partner after completion of one and half years of requirement & evaluation process for the Terminal Operations System.
Adani Logistics is successfully running container trains operations pan India with ICD and CFS facilities at Patli, Kishangadh, Mundra & Hazira. ALL has plans to grow with facilities at pan India level keeping in line with the parent Adani Ports and Special Economic Zone. Their growing business demand had resulted in extensive manual intervention which hampered their goal of meeting customer expectations. ALL believes investing in tightly integrated assets to reduce bottlenecks in the overall logistics value chain thereby benefiting its customers on multiple dimensions, especially time, visibility and cost. To enable these goals, a robust IT operating system providing scalability, control, key reports & management dashboards as well as the ability to seamlessly interface with other systems and devices is crucial.
This system requirement arose from the business process transformation that is happening across the Adani Group. The BRD document developed by ALL captured in detail the existing as well as to be processes, incorporating best practices of the industry. Using BRD as the core requirement document ALL embarked on an 18 months' evaluation exercise to choose a functionally rich and scalable TOS, which could advance the business needs and facilitate business growth.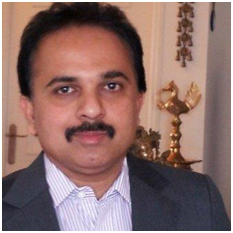 Speaking on the occasion, Mr. Anil Radhakrishnan – CEO, Adani Logistics said, "We selected Kale's TOS for its extensive functionalities suite for a global organization. We were looking for a partner who had long term vision, had done similar sized projects and knew application of IT to realize transformational effect on Business. Kale displayed the best understanding of our requirements and has one of the widest portfolios of proven Logistics IT solutions. We believe that their automation solution will bring in a lot of efficiency, cost reductions & control."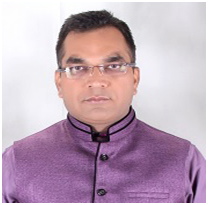 Mr. Ashwani Kumar Sharma- Head Information and Technology, Adani Logistics said, "At Adani we believe in staying ahead of the market demands and to meet these goals, technology would continue to play a critical role in our business. Since this is a long term investment for our business, we had done a detailed 'Business Requirement Document' from our side. The new system meets all these requirements and provides data reservoir at both management & operational levels for faster decision making."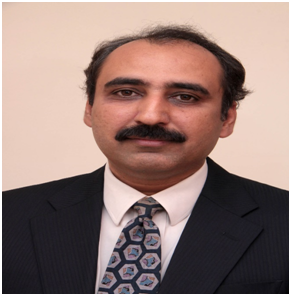 "We are happy to welcome Adani Logistics to our globally expanding Client base. We are confident that our Terminal Operations System will serve the requirements of ALL for many years to come. We share the vision of the Adani group of creating world class IT platform which not only facilitates smooth business operations but also aids in bringing out transformation in ALL's business space" said, Mr. Vineet Malhotra – Director, Kale Logistics.