Mahindra & Mahindra Ltd.'s Farm Equipment Sector(FES), a part of the USD 16.9 billion Mahindra Group, today announced its sales numbers for December 2015.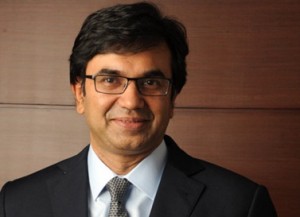 Domestic sales in December 2015 stood at 11,686 units, as against 11,286 units during December 2014. Total tractor sales (domestic + exports) during December 2015 stood at 12,868 units, as against 12,474 units for the same period last year. Exports for the month stood at 1,182 units.
Commenting on the month's performance, Rajesh Jejurikar, President and Chief Executive – Farm Equipment and Two Wheeler Division, Mahindra & Mahindra Ltd. said, 'We have sold 11,686 tractors in December 2015 in the domestic market. We are happy to see the growth trend continue into December. In exports we sold 1,182 units in December'.
FARM EQUIPMENT SECTOR (vs PY)
December                        Cumulative December
F15            F16  %            F15     F16     %
Change                          Change
Domestic     11286     11686     4%    185646     161011     -13%
Exports     1188     1182     -1%    9775     9259     -5%
Total     12474     12868     3%    195421     170270     -13%