NimbusPost adds 30+ International Warehouses to Ease Supply Chains of D2C Brands During this Festive Season
NimbusPost, India's most advanced and leading tech-enabled logistics partner, announces the opening of 30 fulfillment centers overseas. These additions along with the previous 540 warehouses in the country will enable D2C businesses and e-commerce merchants to store inventory near customers across the globe, subsequently making shipping quicker and more cost-effective.
The fast-growing firm's latest move is part of its strategic planning for the upcoming festive season. With e-commerce businesses looking to accommodate a surge in demand for online products and services, NimbusPost intends to not only ease the pressure on its fulfillment centers but, with the new addition of warehouses, also streamline its business operations.
With a total warehouse capacity of 50,00,000 square feet in India and 10,00,000 square feet overseas, the new fulfillment centers allow NimbusPost more leeway to prepare for receiving, storing and shipping products to customers more efficiently and seamlessly this festive season. The latest warehouses will also enable the company to process an additional 1,50,000 and 100,000 orders per day in India and overseas respectively.
Anindya Sundar Nandi, the International Business Head, said, "We are super excited about this expansion, and are looking forward to serving our growing list of global clients with faster and more cost-effective shipping services. With the latest technology and automation at the forefront, our new fulfillment centers will help e-commerce merchants reach consumers, across countries, more easily."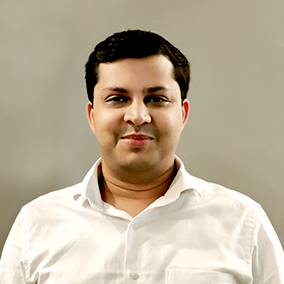 Highlighting the importance of warehouses for international fulfillment, Yash Jain, the Founder and CEO, NimbusPost said, "During the festive season it becomes critical to deliver orders in time, especially global shipments. Our new warehouses will enable eCommerce merchants to deliver orders in the fastest duration while saving on delivery costs."
Besides fast shipping and reasonable rates, NimbusGlobal also ensures maximum safety of the consignments. The logistics partner also offers a unified tracking number to the customers to ensure complete visibility of the product, right from dispatch to delivery. Their shipment tracking API provides unified visibility into a shipment's status in real-time – something that enhances customer experience and adds value to business operations.